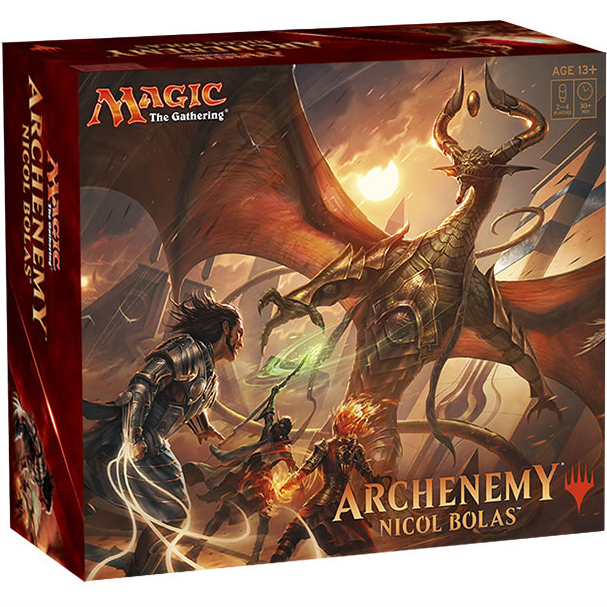 54.99 euro
Tipologia

Lingua

Un giocatore contro tutti! - Disponibile solo in lingua Inglese.
Archenemy is a multiplayer Magic format in which players unite against a common foe - the "Archenemy" - whose power is multiplied by a second deck of twenty "scheme" cards designed to even the odds.

In Archenemy: Nicol Bolas, one player takes on the role of the elder dragon Planeswalker while the rest unite to meet the challenge. The set includes four ready-to-play sixty-card decks, plus all new scheme cards that affect the game in powerful ways.

Contents:

- 4 ready-to-play 60-card decks
- 20 oversized scheme cards
- 10 double-sided tokens
- 4 deck boxes
- 1 life tracker
- 1 rules insert



Magic Store
Magic Store nasce nel 1999 come negozio specializzato nell'Hobby Game. L'attività si sviluppa nel 2001 con l'apertura dello store online e l'inizio dell'attività di distribuzione. Oggi Magic Store distribuisce tutti i principali giochi di carte collezionabili e relativi accessori, miniature, giochi da tavolo, giocattoli e collezionabili in genere. Assortimento, servizio, cura del cliente e supporto alle attività di Gioco Organizzato sono la nostra missione. Mettici alla prova.


Facebook