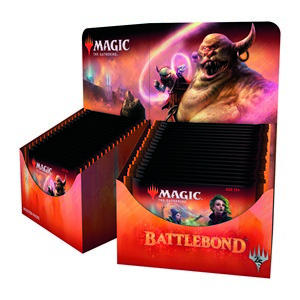 144.00 eur 84.99 euro
Tipologia

Lingua

Contains 36 booster packs with 15 cards each.

Battlebond is a standalone booster release designed for Two-Headed Giant Limited play-both Sealed and Booster Draft.

The set introduces a new setting and new mechanics that excel in multiplayer, plus new cards legal in Eternal formats.
Magic Store
Magic Store nasce nel 1999 come negozio specializzato nell'Hobby Game. L'attività si sviluppa nel 2001 con l'apertura dello store online e l'inizio dell'attività di distribuzione. Oggi Magic Store distribuisce tutti i principali giochi di carte collezionabili e relativi accessori, miniature, giochi da tavolo, giocattoli e collezionabili in genere. Assortimento, servizio, cura del cliente e supporto alle attività di Gioco Organizzato sono la nostra missione. Mettici alla prova.


Facebook