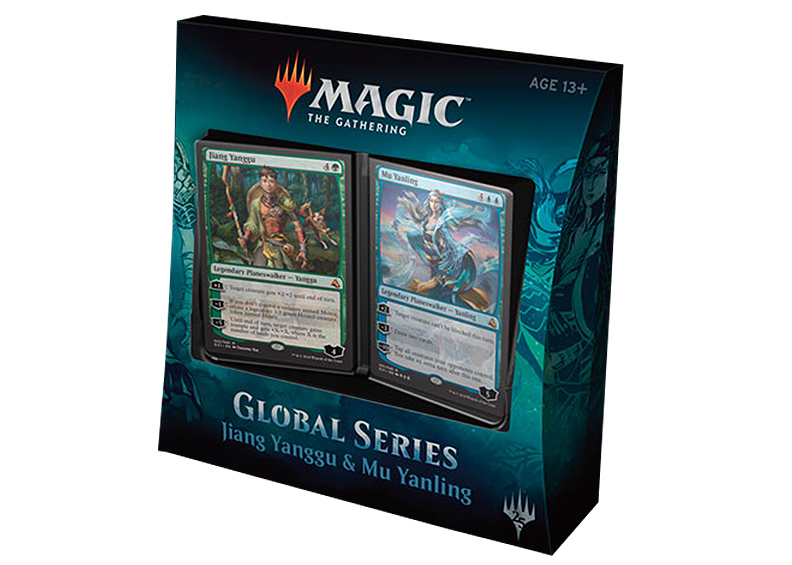 44.90 eur 29.90 euro
Tipologia

Lingua

Prodotto disponibile solo in lingua Inglese
Global Series: Jiang Yanggu and Mu Yanling introduces two new Planeswalkers to the Magic Multiverse. These two 60-card decks were originally designed by a team of Chinese artists, writers, and folklorists to explore a new branch of Magic lore rooted in Chinese aesthetics and mythology.

1 MTG Global Series includes:
- 2 60-card decks
- 2 exclusive premium Planeswalkers cards
Magic Store
Magic Store nasce nel 1999 come negozio specializzato nell'Hobby Game. L'attività si sviluppa nel 2001 con l'apertura dello store online e l'inizio dell'attività di distribuzione. Oggi Magic Store distribuisce tutti i principali giochi di carte collezionabili e relativi accessori, miniature, giochi da tavolo, giocattoli e collezionabili in genere. Assortimento, servizio, cura del cliente e supporto alle attività di Gioco Organizzato sono la nostra missione. Mettici alla prova.


Facebook