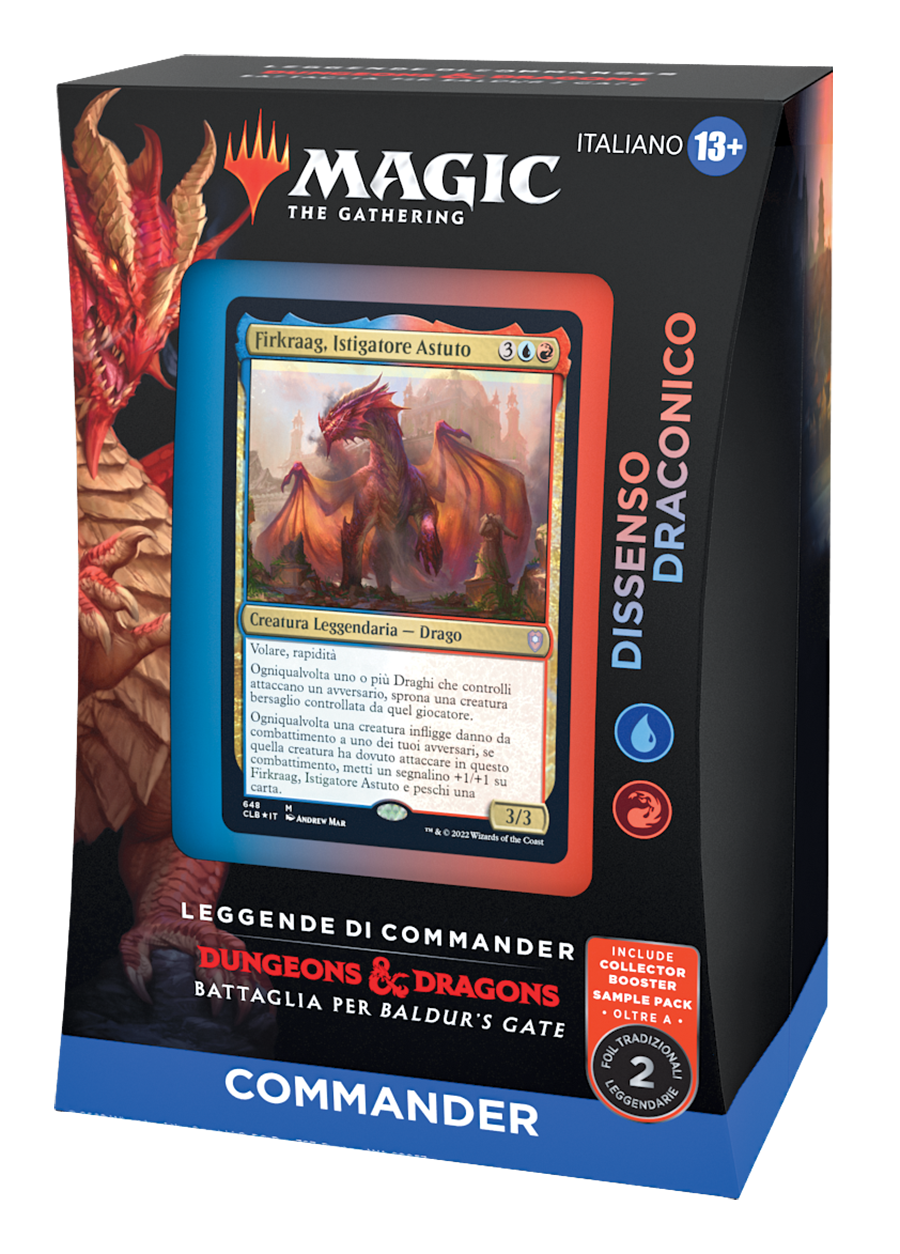 44.90 euro
Articolo non in promozione

Tipologia

Lingua
A Display contains each of the following decks:
- Party Time (White-Black)
- The Mind Flayarrrs (Blue-Black)
- Draconic Dissent (Blue-Red)
- Exit from Exile (Red-Green)

• Contains 100-card ready-to-play Commander Legends: Battle for Baldur's Gate Commander deck
• includes 3 traditional foils and 97 nonfoil cards
• 1 foil-etched Display Commander
• 10 double-sided tokens and life tracker and deck box
• 2-card Collector Booster Sample Pack
• Introduces 10 Magic: The Gathering cards not found in the main Commander Legends: Battle for Baldur's Gate set
Magic Store
Magic Store nasce nel 1999 come negozio specializzato nell'Hobby Game. L'attività si sviluppa nel 2001 con l'apertura dello store online e l'inizio dell'attività di distribuzione. Oggi Magic Store distribuisce tutti i principali giochi di carte collezionabili e relativi accessori, miniature, giochi da tavolo, giocattoli e collezionabili in genere. Assortimento, servizio, cura del cliente e supporto alle attività di Gioco Organizzato sono la nostra missione. Mettici alla prova.


Facebook