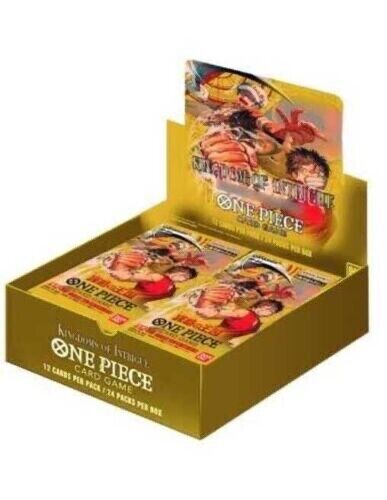 149.90 eur 129.90 euro
Articolo non in promozione

Tipologia

Lingua

Showcases the Beloved Alabasta and Dressrosa Arcs! Enhancements for 2 August Decks and New Characters! Includes Ordinary Alt-Art Cards and Themed Alt-Art Cards!
Special Card: x5
Leader: x6
Common: x45
Uncommon: x30
Rare: x26
Super Rare: x10
Secret Rare: x2
Spese di spedizioni gratuite
Magic Store
Magic Store nasce nel 1999 come negozio specializzato nell'Hobby Game. L'attività si sviluppa nel 2001 con l'apertura dello store online e l'inizio dell'attività di distribuzione. Oggi Magic Store distribuisce tutti i principali giochi di carte collezionabili e relativi accessori, miniature, giochi da tavolo, giocattoli e collezionabili in genere. Assortimento, servizio, cura del cliente e supporto alle attività di Gioco Organizzato sono la nostra missione. Mettici alla prova.


Facebook