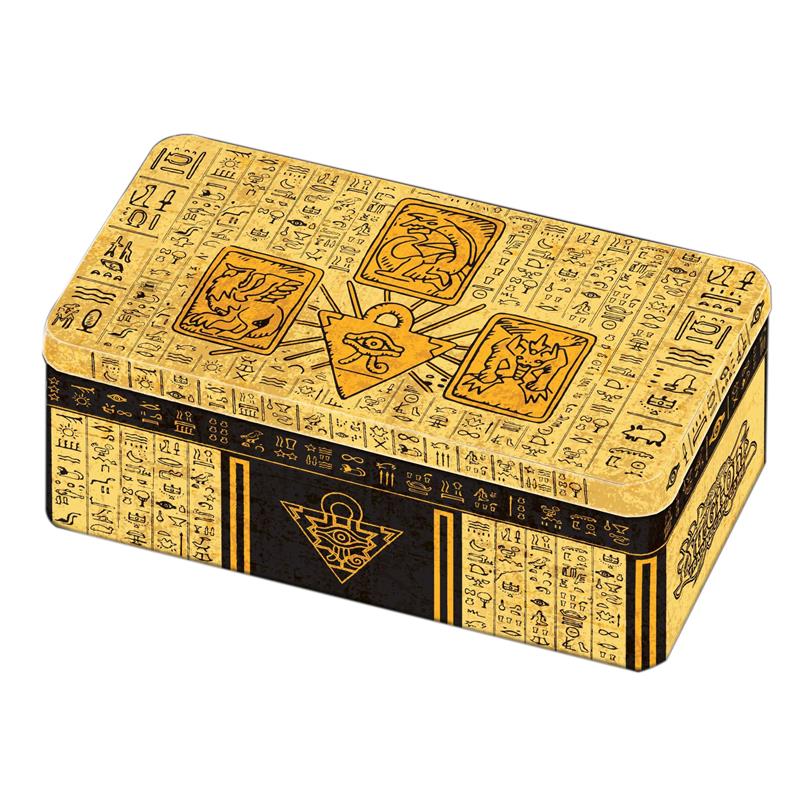 24.90 euro
Articolo non in promozione

Tipologia

Lingua
The third and final piece of an ancient legend is finally here!
The 2022 Tin of the Pharaoh's Gods puts the last piece of the mysterious Pharaonic tablet discovered in Egypt in YOUR hands!
You can wield the power of the Pharaoh's Gods with a beautiful new tin that depicts the top section of the Tablet of Lost Memories, immortalizing Slifer the Sky Dragon, Obelisk the Tormentor, and The Winged Dragon of Ra!
Just like the 2020 Tin of Lost Memories, 2021 Tin of Ancient Battles, and the 2022 Tin of the Pharaoh's Gods have embossed/debossed sides, and rimless lids that fit flush with the tin body, allowing the tins to be stacked on top of each other to build the entire tablet. If you already have the 2020 and 2021 tins, picking up this tin will allow you to complete your very own tablet!
Each 2022 Tin of the Pharaoh's Gods will contain 3 extra-large Mega-Packs, each with 1 Prismatic Secret Rare, 2 Ultra Rares, 2 Super Rares, 1 Rare, and 12 Commons from a huge mega-set.
Each Tin contains in total*:
3 Prismatic Secret Rares
6 Ultra Rares
6 Super Rares
3 Rares
36 Commons
The 2022 Tin Mega-Pack mega-set is primarily made up of popular cards released in 2021, including cards from Blazing Vortex, Lightning Overdrive, Dawn of Majesty, Burst of Destiny, and more!
Magic Store
Magic Store nasce nel 1999 come negozio specializzato nell'Hobby Game. L'attività si sviluppa nel 2001 con l'apertura dello store online e l'inizio dell'attività di distribuzione. Oggi Magic Store distribuisce tutti i principali giochi di carte collezionabili e relativi accessori, miniature, giochi da tavolo, giocattoli e collezionabili in genere. Assortimento, servizio, cura del cliente e supporto alle attività di Gioco Organizzato sono la nostra missione. Mettici alla prova.


Facebook