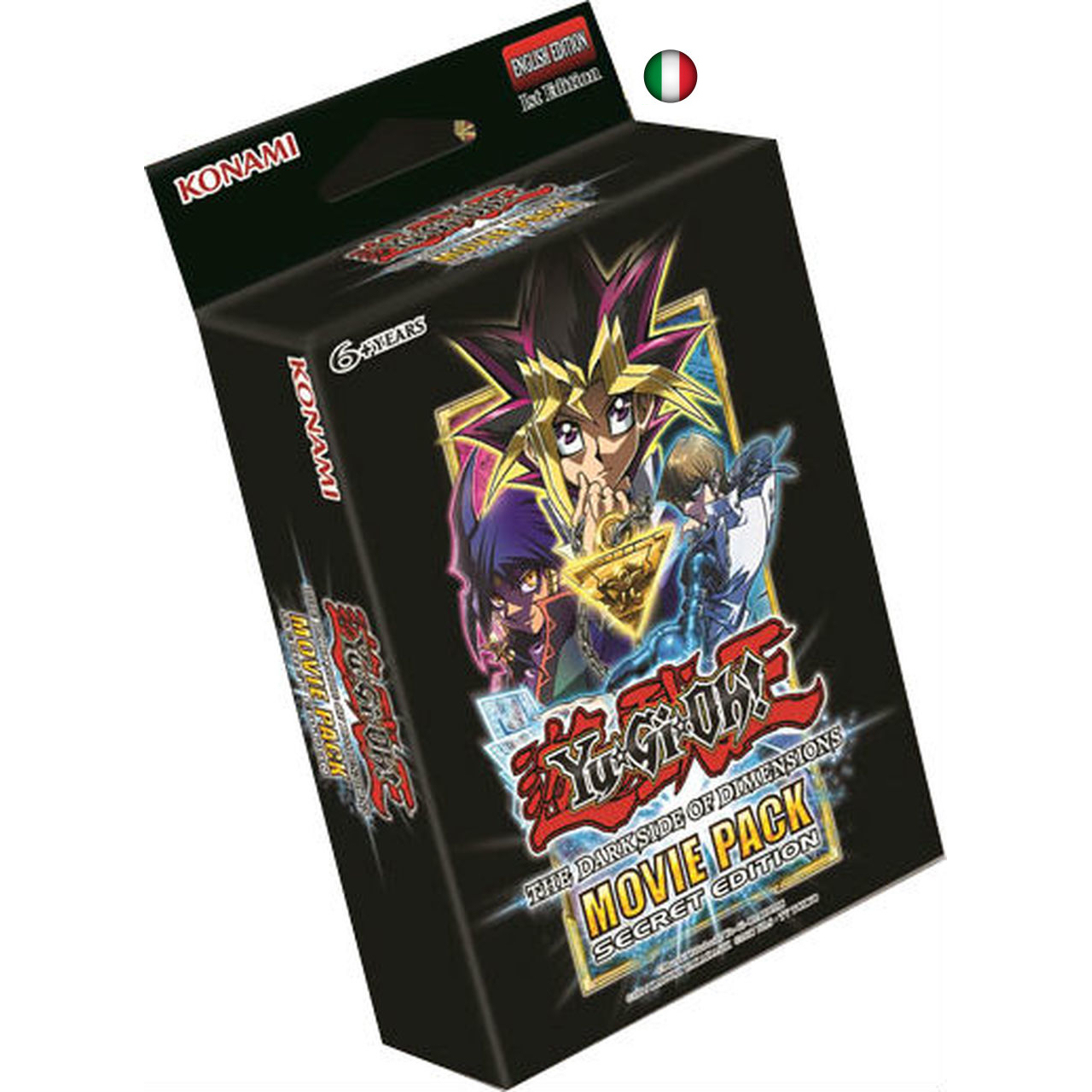 12.00 eur 9.50 euro
Tipologia

Lingua
Non è più un segreto! Le tue carte preferite del film Yu-Gi-Oh! The Dark Side of Dimensions ritornano nel Movie Pack Secret Edition, con l'ambitissimo Drago Bianco Alternativo Occhi Blu!
Da Neo Drago Occhi Blu Finale di Kaiba a Ragazza Maga Mela di Yugi fino alla minacciosa Nova Cremisi Trinità Il Signore Cubico Oscuro, in questo set da 57 carte ci sono tutte le carte esclusive che i fan vogliono per ricreare i Deck usati nel film, dai loro eroi preferiti (o dai cattivi)!
Come bonus aggiuntivo ogni Movie Pack Secret Edition contiene 3 carte variant Ultra Rare! Potrai avere una nuova chance di avere Drago Krystal oppure Duza Il Vascello Cubico Meteora, i mostri più iconici come Mago Nero o Drago Bianco Occhi Blu e le Leggendarie Carte Divinità Egizia: Slifer Il Drago del Cielo o Obelisk il Tormentatore, tutte in versione Ultra Rara!

Ogni Movie Pack Secret Edition contiene tre buste da 5 carte Rare Segrete insieme a 3 carteUltra Rare di 6 come Drago Krystal oppure Duza Il Vascello Cubico Meteora, Mago Nero oppure Drago Bianco Occhi Blu, Slifer Il Drago del Cielo oppure Obelisk Il Tormentatore!
Magic Store
Magic Store nasce nel 1999 come negozio specializzato nell'Hobby Game. L'attività si sviluppa nel 2001 con l'apertura dello store online e l'inizio dell'attività di distribuzione. Oggi Magic Store distribuisce tutti i principali giochi di carte collezionabili e relativi accessori, miniature, giochi da tavolo, giocattoli e collezionabili in genere. Assortimento, servizio, cura del cliente e supporto alle attività di Gioco Organizzato sono la nostra missione. Mettici alla prova.


Facebook