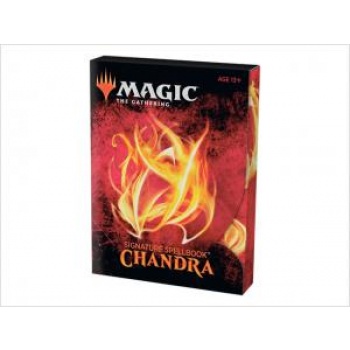 19.90 euro
Tipologia

Lingua

Signature Spellbook: Chandra is a spiritual successor to the From the Vault series, but with a signature twist: each Signature Spellbook is themed around a Planeswalker and the spells that define who they are. Chandra has plenty in her arsenal.
The product contains eight cards, plus one bonus foil, all featuring the powerful planeswalker Chandra Nalaar. With first-time foils, amazing new art, and alternate frames, it's a collector's dream.
Magic Store
Magic Store nasce nel 1999 come negozio specializzato nell'Hobby Game. L'attività si sviluppa nel 2001 con l'apertura dello store online e l'inizio dell'attività di distribuzione. Oggi Magic Store distribuisce tutti i principali giochi di carte collezionabili e relativi accessori, miniature, giochi da tavolo, giocattoli e collezionabili in genere. Assortimento, servizio, cura del cliente e supporto alle attività di Gioco Organizzato sono la nostra missione. Mettici alla prova.


Facebook