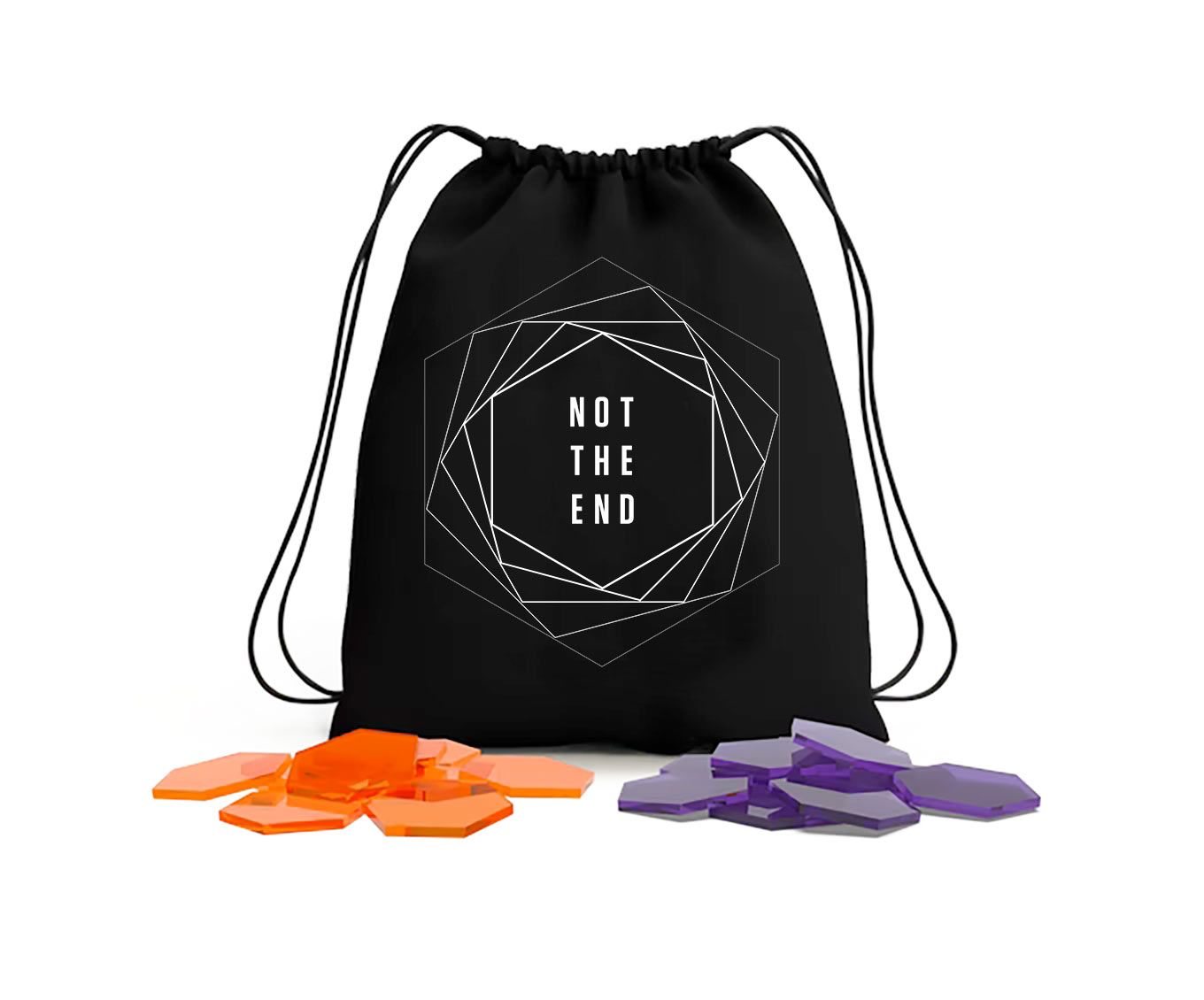 15.00 euro
Tipologia

Lingua
Accessorio per Not the End in italiano
Not the End utilizza HexSys, un sistema di gioco originale che utilizza token di diverso colore, che vengono inseriti e pescati alla cieca da un sacchetto per risolvere le situazioni importanti durante la storia.
I token di colori diversi che vengono usati in Not the End rappresentano successi e complicazioni. Utilizzi i token ogni volta che il tuo eroe affronta una prova:
Aggiungi al sacchetto un token positivo per ogni tratto dell'eroe che desideri mettere in gioco nella prova che stai affrontando.
La scelta su quali tratti mettere in gioco sta a te. Dopodiché aggiungi al sacchetto un numero di token negativi pari alla difficoltà della prova, che ti verrà comunicata dal narratore.
Estrai da 1 a 4 token dal sacchetto. Più a decidi di estrarre, maggiori saranno i rischi e le probabilità di riuscire.
Ogni token positivo estratto rappresenta un successo, ogni token negativo una complicazione.
I token di colori opposti non si annullano tra loro ma, una volta estratti, contribuiranno tutti all'esito della prova.
Magic Store
Magic Store nasce nel 1999 come negozio specializzato nell'Hobby Game. L'attività si sviluppa nel 2001 con l'apertura dello store online e l'inizio dell'attività di distribuzione. Oggi Magic Store distribuisce tutti i principali giochi di carte collezionabili e relativi accessori, miniature, giochi da tavolo, giocattoli e collezionabili in genere. Assortimento, servizio, cura del cliente e supporto alle attività di Gioco Organizzato sono la nostra missione. Mettici alla prova.


Facebook