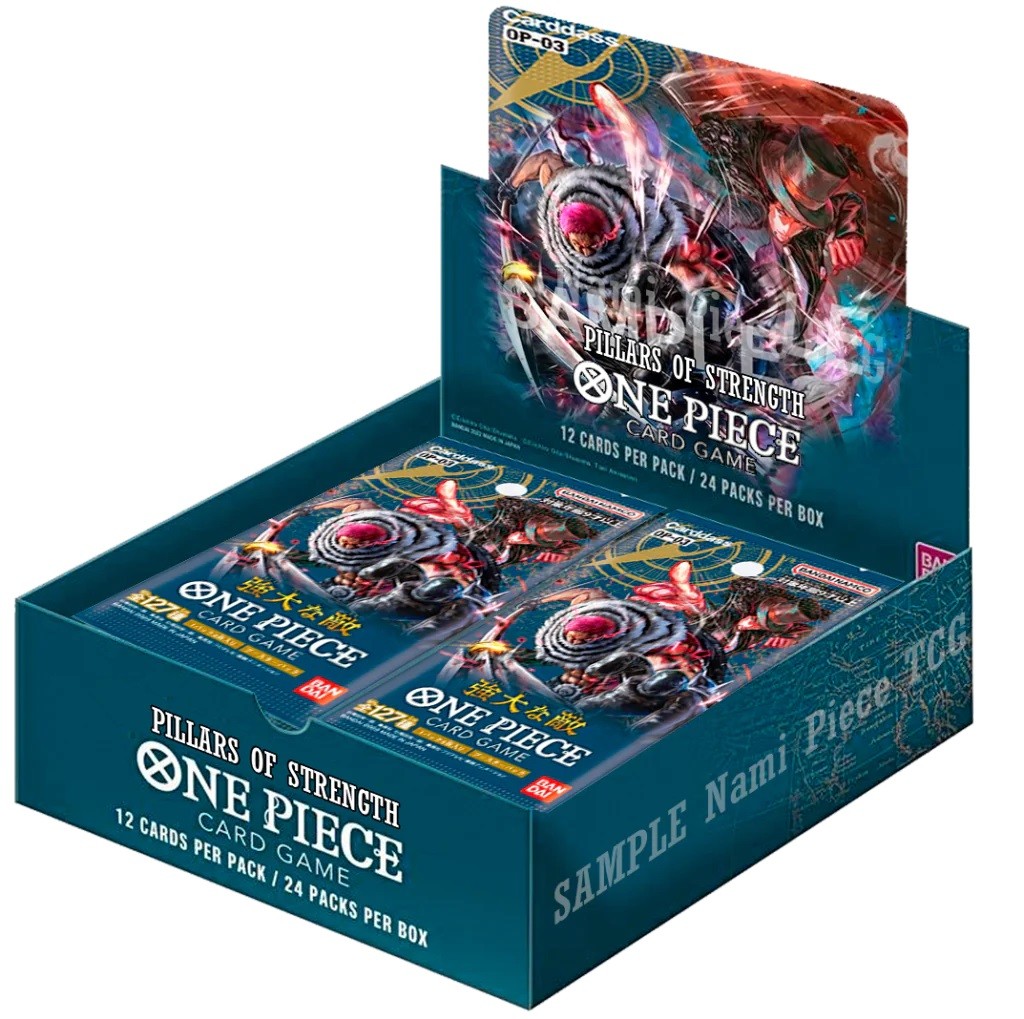 169.90 eur 149.90 euro
Articolo non in promozione

Tipologia

Lingua

The third One Piece Card Game booster is now available, themed on PILLARS OF STRENGTH! The mighty enemies that confronted Luffy and his crew joins the fray!
A third booster themed the strong enemies of the past !
Featuring characters from Water 7, East Blue, Big Mam Pirates!
Also includes a number of cards that can enhance the deck [ST-07] to be released simultaneously!
Full-fledged inclusion of the new "Yellow" color cards!
Enhancing the decks to be released simultaneously and including new combinations of multicolored leaders!
Adding a new range of strategies through combos never seen before!
NEW TYPE OF ALT-ART CARDS!
New style of alt-art cards from OP-03! This set includes 4 types of cards with the most requested ??? design!
Special Card: x4
Leader: x8
Common: x45
Uncommon: x32
Rare: x26
Super Rare: x10
Secret Rare: x2
127 card types
Spese di spedizioni gratuite
Magic Store
Magic Store nasce nel 1999 come negozio specializzato nell'Hobby Game. L'attività si sviluppa nel 2001 con l'apertura dello store online e l'inizio dell'attività di distribuzione. Oggi Magic Store distribuisce tutti i principali giochi di carte collezionabili e relativi accessori, miniature, giochi da tavolo, giocattoli e collezionabili in genere. Assortimento, servizio, cura del cliente e supporto alle attività di Gioco Organizzato sono la nostra missione. Mettici alla prova.


Facebook