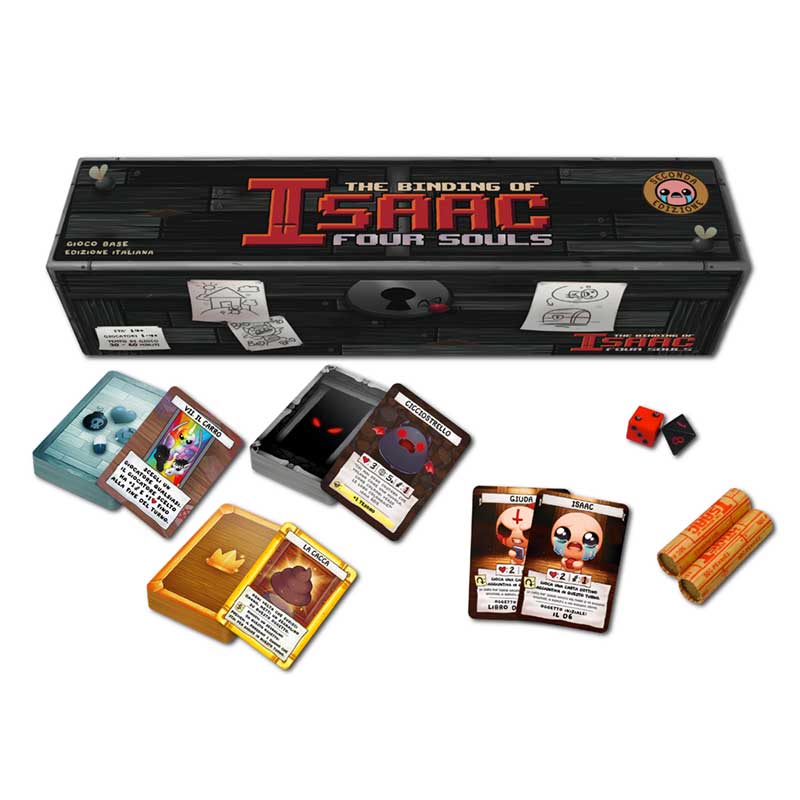 49.90 euro
Tipologia

Lingua
The Binding of Isaac: Four Souls è il gioco ufficiale del videogioco The Binding of Isaac. Provate voi stessi l'esperienza del tormentato e agghiacciante mondo di Isaac: collezionate tesori, ottenete bottino, sconfiggete i mostri e siate i primi ad avere quattro anime!
Scoprite combo mortali, migliorate le vostre abilità, tradite i vostri compagni e vincete! Inoltre, con più di 300 carte, avrete una rigiocabilità praticamente infinita!
Contenuto


· 300+ carte della seconda edizione di The Binding of Isaac
· 100 monete penny
· dadi d6 e d8
· Regolamento
Spese di spedizioni gratuite
Magic Store
Magic Store nasce nel 1999 come negozio specializzato nell'Hobby Game. L'attività si sviluppa nel 2001 con l'apertura dello store online e l'inizio dell'attività di distribuzione. Oggi Magic Store distribuisce tutti i principali giochi di carte collezionabili e relativi accessori, miniature, giochi da tavolo, giocattoli e collezionabili in genere. Assortimento, servizio, cura del cliente e supporto alle attività di Gioco Organizzato sono la nostra missione. Mettici alla prova.


Facebook