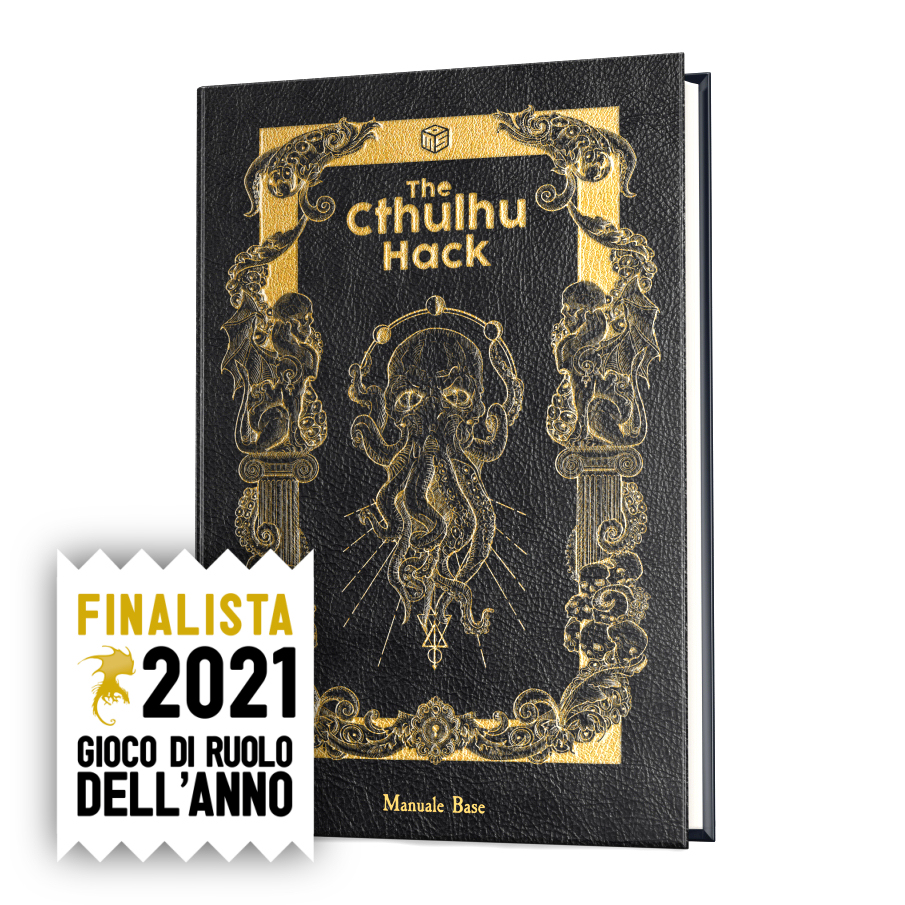 19.90 euro
Articolo non in promozione

Tipologia

Lingua
Gioco di ruolo in italiano - Manuale base
The Cthulhu Hack è un gioco di ruolo di investigazione che metterà a confronto delle persone ordinarie contro i mostri e le divinità create dalla mente del "Solitario di Providence" H.P. Lovecraft, utilizzando il sistema di regole old school di The Black Hack.
La semplicità di The Cthulhu Hack permetterà di apprendere le sue regole in meno di cinque minuti e vi offrirà un'esperienza nuova, originale ed essenziale che trasporterà qualunque giocatore direttamente nel cuore dell'indagine, sfidandolo a mantenere la propria sanità mentale.
Questa esclusiva edizione italiana contiene:
•Nuove illustrazioni
•Regole ampliate e chiarimenti
•Creazione rapida dei personaggi
•L'avventura completa Salvare Innsmouth

Cartonato tutto colore - 88 pg.
Codice ISBN 9788831382229
Spese di spedizioni gratuite
Magic Store
Magic Store nasce nel 1999 come negozio specializzato nell'Hobby Game. L'attività si sviluppa nel 2001 con l'apertura dello store online e l'inizio dell'attività di distribuzione. Oggi Magic Store distribuisce tutti i principali giochi di carte collezionabili e relativi accessori, miniature, giochi da tavolo, giocattoli e collezionabili in genere. Assortimento, servizio, cura del cliente e supporto alle attività di Gioco Organizzato sono la nostra missione. Mettici alla prova.


Facebook